About Stag Arms
Stag Arms was founded in May 2003 with the goal to manufacture reliable, 100% American made, competitively priced mil-spec AR's. Since then, Stag has quickly become a market leader and one of the largest firearms manufacturers in the United States.
We value our reputation as a customer focused company very strongly. Since our start, we have remained at the forefront of innovation - first, by offering both left and right hand AR's, and also by designing new models based on customer demand and recommendations. Our customer service is second to none with the highest satisfaction rate in the industry. All of our rifles include an industry leading lifetime transferable warranty and an infinite shot guarantee on the barrel.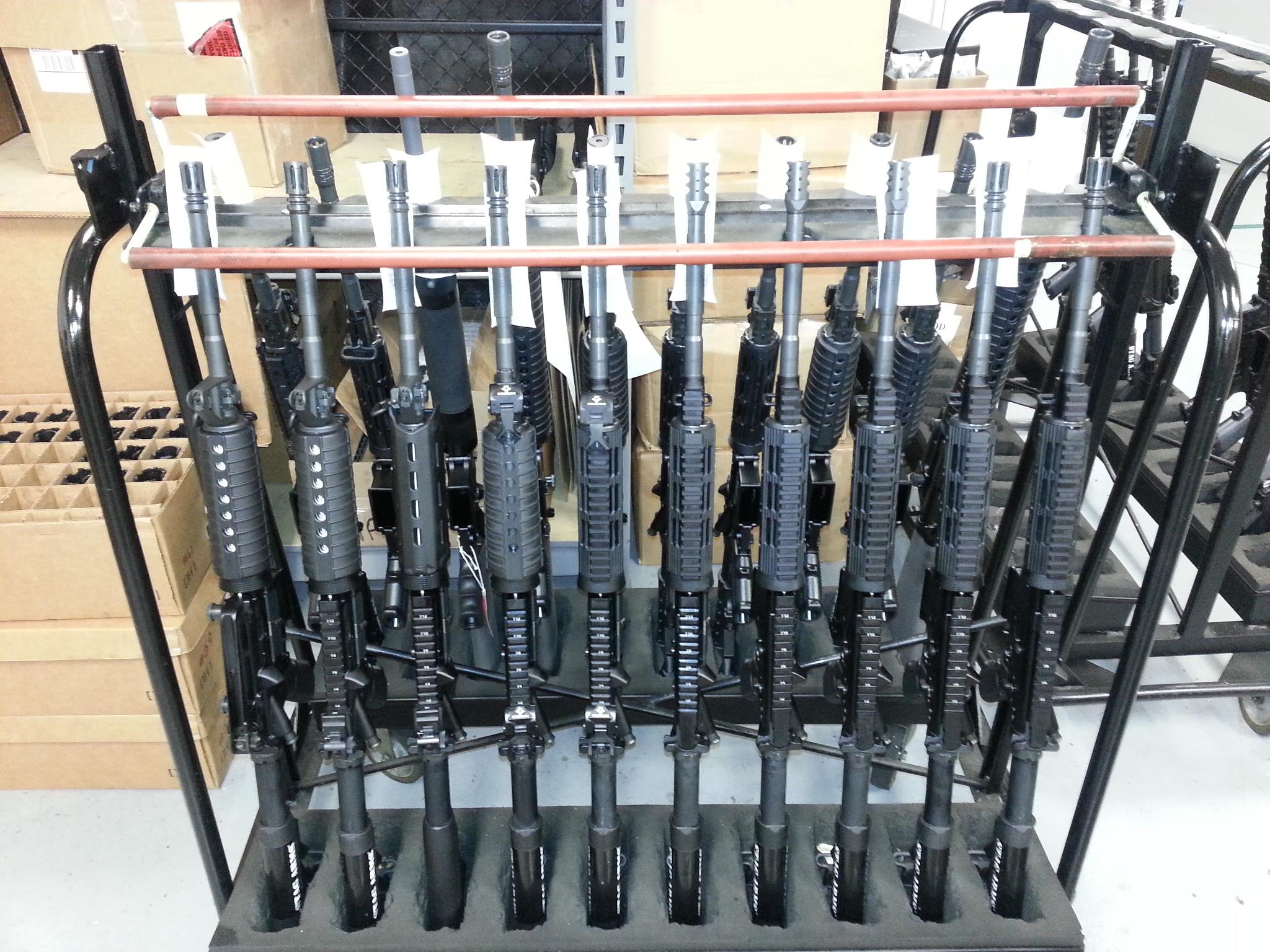 Unlike most other companies who purchase their parts from various different suppliers and simply just assemble the rifles, here at Stag Arms we manufacture 80% of our rifle parts in house. The only parts we don't manufacture in house are the plastic pieces and some of the small springs, but these are still manufactured in the United States. This allows us to offer you the best rifle possible at a very competitive price.


"Great rifles are made in America; the best rifles are made here"