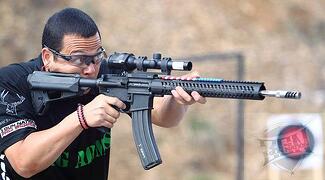 "In the world of Competitive Shooting, the month of August holds the most diversified matches a competitor will find. Long 600 yard shots, courses in complete darkness, and quick speed shoots will test any 3 Gunner in the country to their limits.

I was the only shooter in the nation to stay in the Top 5 at all 3 Major Matches in ultra competitive Tactical Optics Division. The first match was in New Mexico at the famous NRA Whittington Center.

The Rocky Mountain 3 Gun Championship tests the shooter's long range rifle prowess with targets as far as 600 yards away. I was able to maintain a Top 5 finish after suffering a rough start.

Then I went on to Bend, Oregon for the CTC Midnight Invitational, the world's largest all night 3 gun match. The versatility of the STAG Arms Model 3G rifle really shined here. The only change the Team had to make to their rifles was to add a light/laser combo. I reached the podium with a 3rd place finish amongst some of the trickiest stages all year. Jesse Tischauser had some shotgun problems early on but was able to fight back to a respectable 13th. Finally, the 3rd Annual Pro-Am 3Gun Championship brought together a whopping 275 Pro shooters. Using the same model 3G rifle, I was able to dominate the speed stages and capture a 2nd place finish.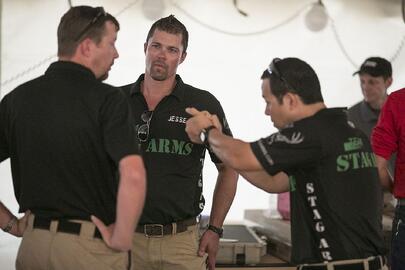 It is always tough traveling to 3 different matches in 4 weeks. I really depend on my gear to hold up and stay reliable so I can just concentrate on the shooting. Although each of these matches presented a wide variety of challenges, I was able to rely on my STAG Arms 3G rifle the whole way. It did not hiccup and proved accurate and fast. It did not matter if the shots were long, in total darkness, or a straight up-close quarter and fast.
Kalani Laker
Team Stag Arms