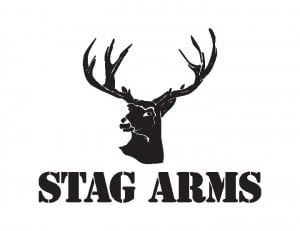 Here is a look back at 2013:
Team Stag Arms fought extremely hard on the state and national level for 2nd amendment rights including TV interviews, talking to reporters, press releases, closing the factory for a day to go to the state capitol, and more.

Worked with dealers in states where bans were going into effect to ship them as many rifles and lowers as possible before the cutoff dates so that every customer who wanted an AR-15 could have one before it was too late.


Single point sling attachment end plates are now included on all rifles with an adjustable buttstock at no additional cost.


Implemented a brand new web store which allows customers to customize their purchases and make ordering easier.


Modified our lifetime rifle warranty to be transferable and retroactive for all rifles we have manufactured – the best warranty in the business.


Online warranty registration is available for rifles, lowers, and upper halves.

Increased sales, customer service, and shipping staff to get you your orders faster.

Sponsored and supported a top ranked 3-gun competition team.

Shipped more rifles and products than ever before.

Sponsored many major and minor shooting matches and events such as the Friends of the NRA Banquets.

Started offering gift cards for sale on our webstore.

Introduced new items such as ambi charging handles, stag winter hats, and more..

Started offering free printable targets to our customers on our website.

Released state by state descriptions and pictures of how our rifles can be modified to be legal in every state in the nation.

Hosted numerous Facebook and online contests with no cost of entry.

Increased production even further to keep up with demand while keeping our high standard of quality.

Hired a new receiving/service manager who has 95% of repairs completed and sent out within two business days of them coming through our door.