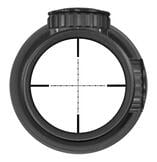 The AR-15 is often overlooked as a firearm that can be used for hunting game of all kinds. While there are laws that prohibit hunting with an AR-15 rifle in some states, below are some details about which AR-15 rifles should be used for hunting and where you can use them to hunt.

Know Hunting Laws
First, you should know the laws for hunting deer and other game with specific types of guns and ammunition in each state so that you don't accidentally break the law when you start hunting. It's best to look at the states that don't allow deer hunting with .223 diameter bullet or an AR-15 rifle.

Colorado, Connecticut, Illinois, Iowa, Massachusetts, Virginia, Ohio, New Jersey, Washington, and West Virginia require larger bullets to be used to hunt game. However, these laws are often changing, so it's a good idea to check with your state to see if hunting with a .223 diameter bullet is still legal. Weights of bullets also come into play as well, so that may affect what you are able to use.

Hunting With .223 Ammo
The .223 bullet is great for specific types of game, like coyotes and various varmints. The great thing about .223 ammo is that it is inexpensive and is very accurate out to a couple hundred yards depending on the rifle.

Hunting With 6.8SPC Ammo
The 6.8SPC caliber cartridge originally designed for the military has 80% of the power of a .308 and 50% of the recoil. It's a great choice for most of the mid-size to larger game in the United States.

Stag 7: "The Hunter"
For deer and similar size animal hunting, Stag Arms recommends the Stag 7, also known as "The Hunter." This is one of its most popular AR-15 rifles that successfully bridges that gap between a rifle used for self-defense and one used for hunting of game.

It's less than seven pounds in weight and is chambered for the 6.8SPC cartridge. It has designs built into it to help increase the accuracy of the rifle, improve its ballistics, and help it to just perform better than other rifles of it's kind.

Stag Arms Model 6: "The Super Varminter"
Another popular game hunting AR-15 is the Stag Arms Model 6, better known as "The Super Varminter." This AR-15 rifle has excellent accuracy from a long distance with a 1/2" guaranty at 100 yards, and it has a 24 inch bull barrel which provides increased velocity and recoil reduction.

Standard on the Model 6 is a two stage trigger to help with shooter accuracy. The barrel has a 1/8 twist to allow heavier bullets to be used. This will allow hunters to accurately hit smaller game from a farther distance.