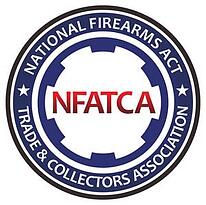 Let's start with the bottom line: If you're interested in getting a hold of a Stag Arms short barreled rifle or upper half for your collection, you're going to have to become familiar with the National Firearms Act.

The NFA requires the registration and taxation of certain guns. The idea was originally intended to prevent people from wanting to buy and use these firearms, including machine guns, short-barreled shotguns, and SBR's or short-barreled rifles.


What is a SBR?
A SBR, according to the NFA, is any firearm with a buttstock that has a rifled barrel of less than sixteen inches, or an overall length of less than twenty six inches. The total length is measured in the extended position, if you're using a folding or collapsing stock, removing the buttstock at home doesn't count.





The Class 3 License
Many firearms dealers simply choose not to sell SBRs and other NFA firearms due to the special licensing demands. To sell NFA firearms, a FFL needs to have a SOT license commonly referred to as a "Class 3" license.

If you think there's a personal Class 3 license to get around taxation and registration, there's not. If you want an NFA firearm, you need to get it registered and pay the tax. Short-barreled rifles are outright banned for individual ownership in Hawaii, Illinois, New Jersey, New York, and Rhode Island.

How can I purchase a SBR?
Stag Arms models 1, 2, 2T, 3, 8, & 8T can be ordered with 11.5" or 14.5" heavy barrels. Due to the sometimes complex laws, short barreled rifles can only be purchased through our dealer network, cost an additional $100.00, and have our plus package. The steps to buying an NFA firearm can be difficult to wrap your head around when you look at all of the requirements, but we'll try to break it down as simply as possible:
1. Find a Class 3 FFL Dealer

Before buying a gun, locate class 3 dealers in your area. Contact them and let them know you're looking to buy a short barreled rifle, inquire as to their fees, if they have a specific ordering procedure, and make sure that you supply all of the information they request. The dealer will then place the order directly with us and we will immediately submit the paperwork to the NFA to transfer the short barreled rifle to the dealer.
2. Pay the $200 NFA Tax

This is a one-time NFA tax when purchasing your SBR.
3. File the Required Forms With The FFL Dealer

These include the ATF 5320.4, known as "Form 4," which needs to be signed by the Chief Law Enforcement Officer in your area along with copies of fingerprint cards from the police department.

Key Takeaway:
There is a process where SBR's can be purchased through a revocable trust or company which removes the chief law enforcement officer's signature requirement. An attorney specializing in this area of law must be contacted if a person would like to create a trust for this purpose.

Finally: be patient. The wait time for approval can last up to several months. Getting the SBR you've been dreaming about is a long process - from finding the right class 3 dealer to waiting for NFA approval and so on.